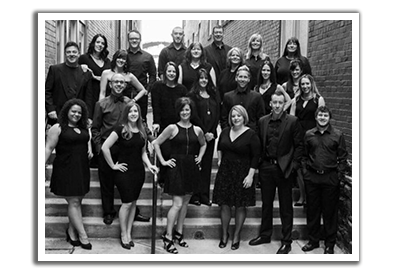 Applause Talent, is a 29 year old Ohio based organization. Applause tours to over 30 U.S. cities, bringing with it the excitement and pageantry you have come to expect from a competition. Professional judges, staff, and top flight venues are just the tip of the iceberg. There's something for everyone at Applause. There are 3 levels of competition, easy online registration, and over $30,000 awarded at Nationals alone!
We at Applause take every imaginable step to ensure that your experience is one you will never forget. Each of our staff members are selected based on factors that demonstrate they care about our clients, are proficient in their field of expertise, and bring a vast and diverse knowledge base to our dance competition. Staff members know what it means to be flexible and will work to foster a harmonious and family environment at every event. With over 28 years of professional experience, a key to our success has been the ability to embody, within our competitions, the kind of atmosphere that allows everyone involved to feel like a part of the family here at Applause. Securing the best facility to meet performance needs is a top priority. We select proven and trusted facilities that allow performers to showcase their talents and are accommodating to those that are there to support them. Strong consideration is given to dressing-room space, audience seating, parking, and other amenities. Our competitions range in size from city to city, allowing performers to gain personal and performance confidence as they perform on various standard sized stages throughout the U.S. These efforts to secure the proper venue allow us to add more to your Applause experience such as the ability to add more workshops and classes similar to our already popular "Intensity" workshops at Nationals. Additionally, proper facilities allow us to comfortably share the stage with all of the incredible performers when awarding trophies, cash, and scholarships during Regionals and Nationals. We continue to grow and evolve year after year. Our staff is always striving to introduce new and innovative ideas to enhance the "Applause" experience. This year, we expand on one of last year's innovations, a new charitable "Trophy Opt-out" program for interested studios and/or performers. When a performer or group decides to "Opt-Out" we will donate the monetary value of the trophy/trophies back to Cancer Research. Your studio can choose between The American Cancer Society or Susan G. Komen Foundation. We believe this is an excellent way to give back to the community by leading through example. We "Applaud" and thank you for your continued support of our efforts to fight this terrible disease. After 28 years, Applause's mission remains unchanged: to recognize and applaud achievement, while providing youth the opportunity to grow and evolve through the art of dance. We hope to see you on a stage in your city this year!
Andrea Wishart
Applause Talent
Testimonial
I wanted to say a special thank you to the staff of Applauce Talent for putting on a great, professional competition. We have always enjoyed doing Applause Talent, and have participated in both your regional and national dance competitions for quite a few years now. The staff is always friendly. The atmosphere is always fun and welcoming. And, most importantly, the competition seems to have qualified, fair judges who are versed in all dance styles and the judging seems fair. I would highly recommend Applause dance competitions to any parent or studio director!
We have attended numerous Applause Talent regional competitions and three nationals during my daughter's dance career and they have been the best in production and competition. The facilities have been excellent and the dressing rooms have been very large for our large company. The competition at Applause has been very competitive and the sessions always run on time or ahead of schedule. The staff is very friendly and you can tell they enjoy what they do! The awards ceremony is entertaining for the kids and well organized. They are always accommodating to our kids schedules if we need to move pieces for a school function or activity. My daughter and I applaud Applause Talent!
As a judge for Applause Talent, I find that, with each city, I learn so much from all of the talent I get to see. I constantly find myself inspired, not just by the dancing, but also by the teachers, parents, choreography and professionalism of those with whom I interact. I never feel like it's "work", because the Applause staff is like family. What makes Applause stand-alone is the dedication and personal consideration that they provide to the staff and the clientele. Some of my goals as an adjudicator are to inspire the dancers to always work hard, to encourage them to pursue their passions, and to advocate self-discipline and teamwork. Applause Talent not only provides me with an avenue to help positively influence dancers, but they also provide a stage with which dancers can grow, live, and express themselves. I couldn't ask for a better group of people to work with and I'm so thankful I am apart of the Applause family!